Big Tree Sale
Pioneer Tree & Landscape, Inc. is having a Big Tree Sale this spring. Autumn Blaze Maple and Clump River Birch available at 3" caliper and 15 feet tall. Evergreens available at 6-8 feet tall. Certified Field Direct. Planting of these trees is available. Please call (763) 238-5254 for pricing or with any questions about this tree sale. You can also fill out the form to the right to contact Pioneer Tree & Landscape, Inc.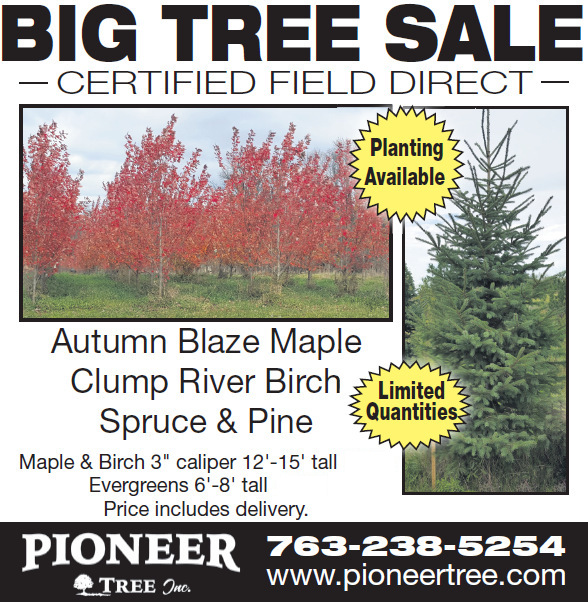 Blog Categories: Tree Sale, Tree Planting
Request Free Estimate
Do you have a question for Pioneer Tree & Landscape Inc.? Would you like to request an estimate for our tree services? Please fill out the form below and someone will get back to you as soon as possible.