Call today! (612) 860-5327 (763) 238-5254

It's easy and convenient with our custom form

We are experts at tree takedowns and removals
Tree Takedown and Removal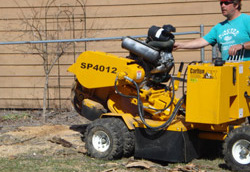 Our Certified Tree Inspectors can identify whether a tree is a hazard tree and our experienced crews can takedown and remove unwanted, damaged, or potentially damaging trees from your property. We dispose of trees in the proper and efficient manner. If you have a problem tree, you can rest easy knowing you have hired a fully insured company that can take care of the job while you don't have to worry.
We dispose of trees in a careful and efficient manner, minimizing waste and invasiveness in your landscape.
We have the right equipment and training to remove trees of all sizes. Safety is important to us and we clean up after we are done.
If you have an unwanted stump in your yard, we can handle that too, just give us a call.