Anoka, MN Firewood Delivery
It isn't gettig any warmer! Pioneer Tree & Landscape Inc. has firewood for sale for customers in Anoka, Blaine, Coon Rapids and Andover, as well as the rest of the northern Twin Cities suburbs and surrounding area. This firewood is clean, dried and seasoned Red Oak firewood. All of the firewood is split fine. 4'x 8'x 16" face cord $125 (residential fireplace cord) or 2-full-cord load delivered for $550.
Compare our prices to what is available for delivery to Anoka, Blaine, Coon Rapids and Andover on Craigslist - you'll see that firewood from Pioneer Tree & Landscape, Inc. is the best quality and value in firewood for the northern Twin Cities area.
Red Oak Makes the Best Firewood
Oak trees are known for their strength and density, and that density makes it one of the very best woods for producing heat and for use in your Anoka fireplace. Many other firewood companies will mix in lower quality logs in their firewood deliveries. With any wood that you burn, it is important for it to be split and dried to ensure that your burn is clean and easy and doesn't create a lot of smoke, which non-dried wood tends to produce.
Don't Wait - Call Today to Schedule Firewood Delivery
Call (763) 238-5254 to order your firewood and setup delivery, or fill out the online request form to the right on this page.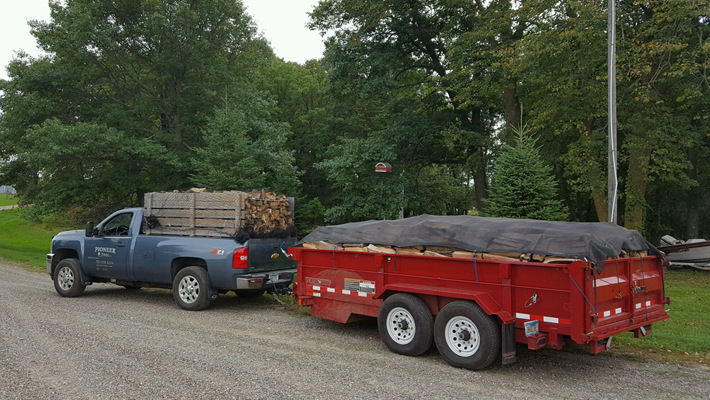 Blog Categories: Firewood, Anoka Tree Service, Firewood For Sale
Request Firewood Delivery
Do you have a question for Pioneer Tree & Landscape Inc.? Would you like to request an estimate for our tree services? Please fill out the form below and someone will get back to you as soon as possible.