Expert Large Tree Removal, Dangerous Tree Removal & Tree Services
Time lapse video of a tree removal project done by Pioneer Tree Service.
Tree services that Pioneer Tree Service provides: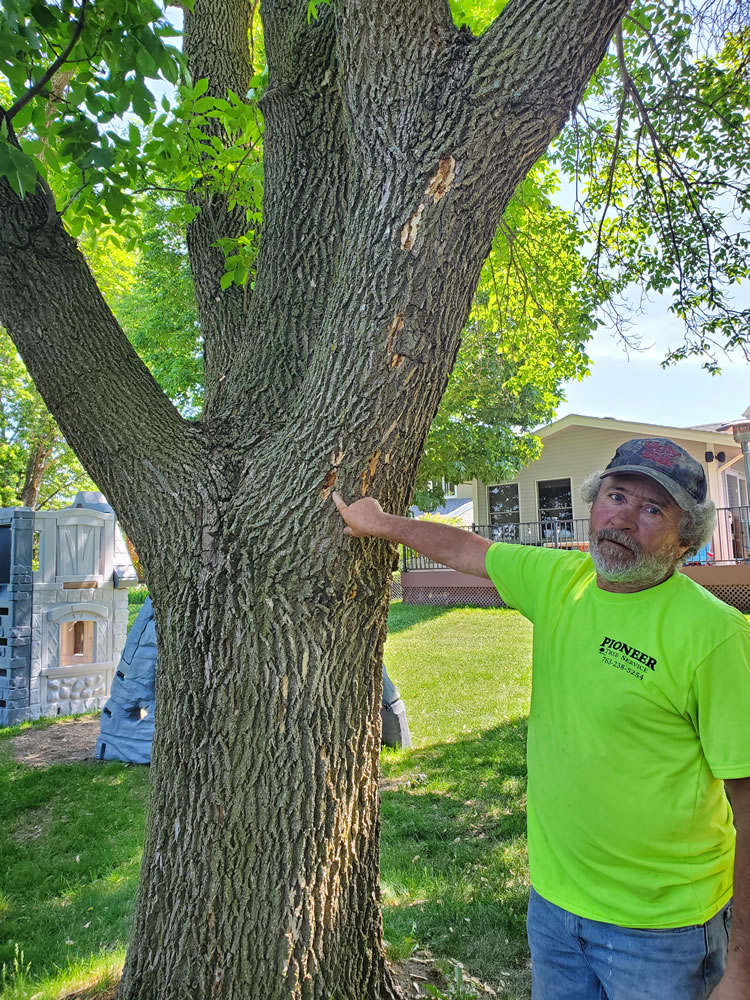 Evidence of Emerald Ash Borer
Our professional tree services staff includes:
Certified Arborists with the International Society of Arboriculture (ISA)
MN Certified Tree Inspectors
MN Certified Pesticide Applicators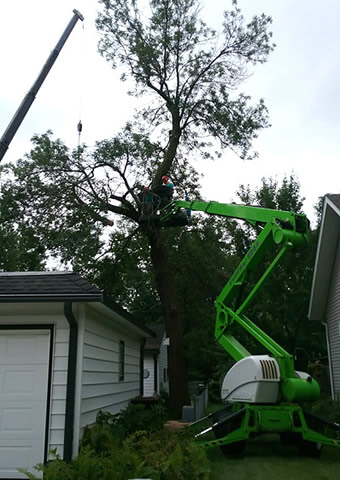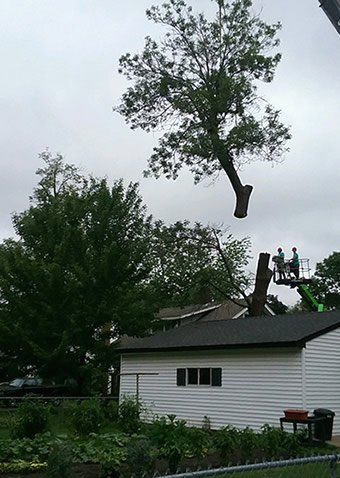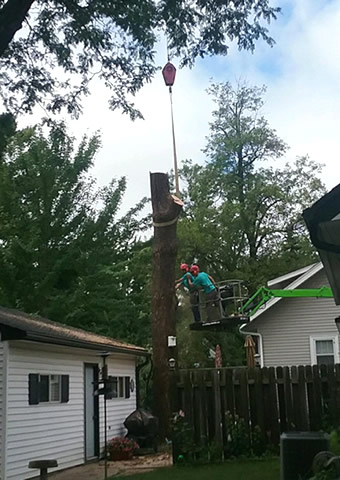 Commercial and Residential Tree Services Available!
With Pioneer Tree Service, you will receive fair prices and friendly service from a company who has 30 years of experience in serving the Twin Cities metro area.
We are a full service professional tree care company that offers quality tree trimming and removal services, insect and disease treatments, storm damage clean-up, stump grinding, and more. As a certified, MN state registered, fully trained and insured team, we serve a wide area and most likely have satisfied customers in your neighborhood.
Visit our Tree Pruning page, Tree Removal page and Disease/Insect Services page to learn more. If you are concerned about Oak Wilt, please visit our information Oak Wilt Prevention and Treatment. Or contact us today to request a Free Estimate on your project.
Pioneer Tree Service practices national standards for tree care and employee safety and is committed to providing quality work and quality customer service. Free estimates. Check out the Pioneer Tree team! You will be satisfied!
Pioneer Tree Service is a MN company with locations in Princeton and Milaca. We service an area that includes Mille Lacs, Sherburne, Isanti, Hennepin and Anoka counties often traveling beyond as well. We have thousands of satisfied repeat customers and hope you will check us out!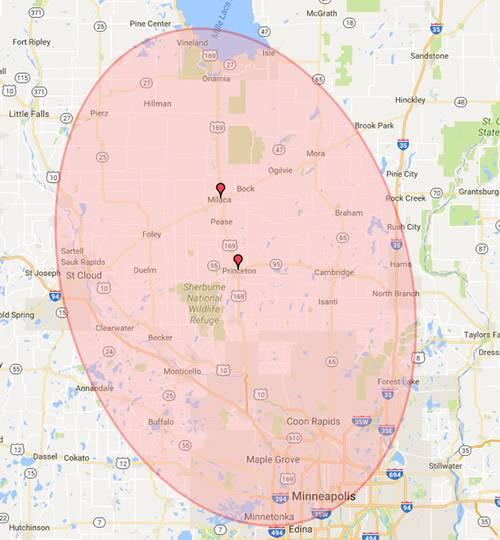 See More Info on the areas we serve
Request Free Estimate
Do you have a question for Pioneer Tree Service? Would you like to request an estimate for our tree services? Please fill out the form below and someone will get back to you as soon as possible.