Tree Trimming / Tree Pruning
Call (763) 238-5254 to Request A Tree Trimming Appointment
With over 30 years of experience in tree service, the crews with Pioneer Tree Service can successfully prune trees and trim trees to home and business owners in the Anoka, Blaine, Coon Rapids, Andover, Cambridge, Princeton and other areas in the Twin Cities. Pioneer Tree Service also provides tree pruning and tree removal services to the St. Cloud area. Pruning can improve the health of a tree and reduce the risk of disease and maintain tree vigor.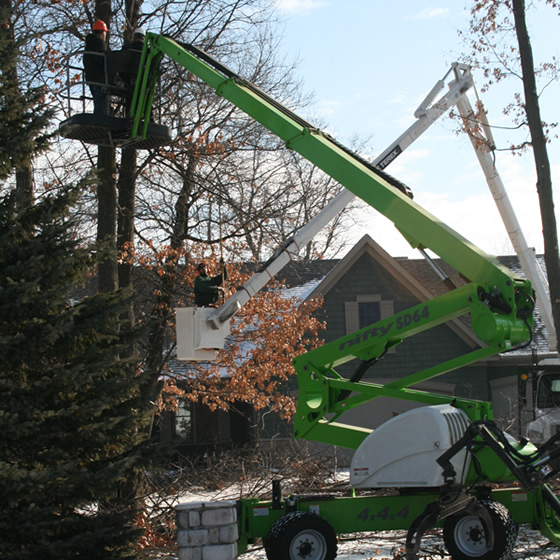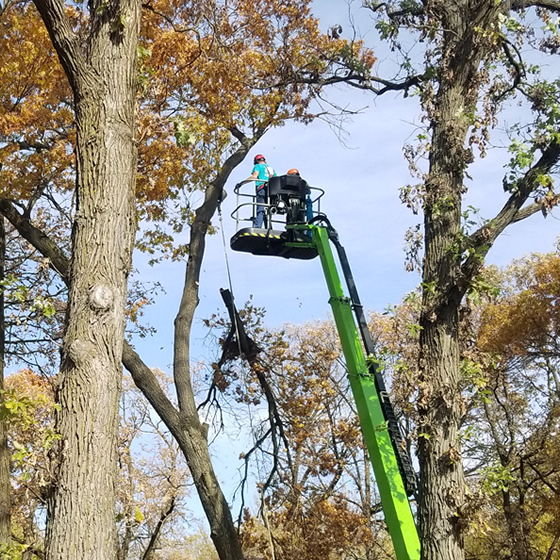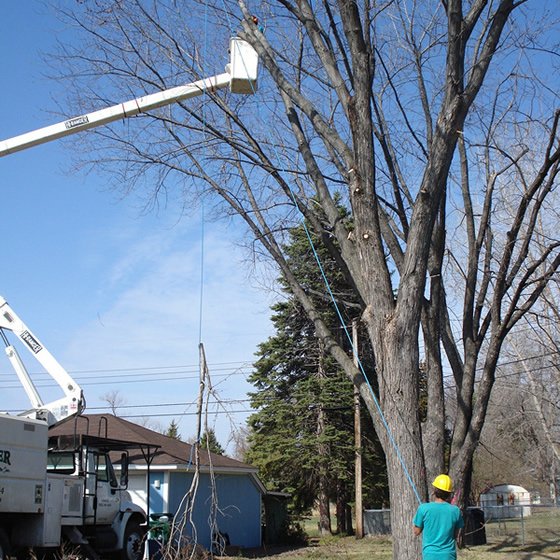 ISA Certified Arborists
Pioneer Tree Service is a fully insured company, with International Society of Arboriculture (ISA) Certified Arborists and Minnesota Certified Tree Inspectors - true tree health experts.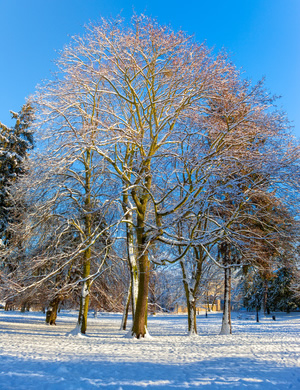 Oak, Elm, Ash Tree Trimming
Winter is the best time to trim and prune your oak, ash and elm trees. Even in the cold and snow of winter, the Certified Arborists from Pioneer Tree & Landscaping, Inc. are out trimming and pruning trees. Pruning a tree during the winter dormancy period is the recommended practice (see the University of Minnesota Extension web site for more information - https://www.extension.umn.edu/garden/yard-garden/trees-shrubs/pruning-trees-shrubs/#timing). Benefits of winter tree trimming include:
Trees are dormant during the Minnesota winter. Because of this dormancy, "wounds" to the tree from pruning will only be exposed for a very short length of time - and in the spring, new growth begins sealing new wounds.
Reduce the risk of spreading some of the more common diseases affecting trees, such as oak wilt and Emeral Ash Borer.
Pruning can be done without compacting the soil around the tree's roots during winter when the ground is frozen. Any heavy equipment needed to access your trees will have less impact on the soil and landscaping around your yard's trees.
Pruning also improves the health of your trees by removing dead or dying branches that have previously been injured by disease, insects, mites, animals and storms.
Request Free Estimate
Do you have a question for Pioneer Tree Service? Would you like to request an estimate for our tree services? Please fill out the form below and someone will get back to you as soon as possible.