Ash Tree Removal Anoka
Emerald Ash Borer has been confirmed throughout Anoka County. To prevent the spread of this pest to other ash trees in the area, the best option is to remove the infected ash trees during the winter (through April 1) and to properly dispose of the trees.
Where has Emerald Ash Borer Been Confirmed in Anoka County?
Emerald Ash Borer has been confirmed (but is not limited to) the cities of Anoka, Blaine, Andover, Coon Rapids, Ramsey and Columbia Heights.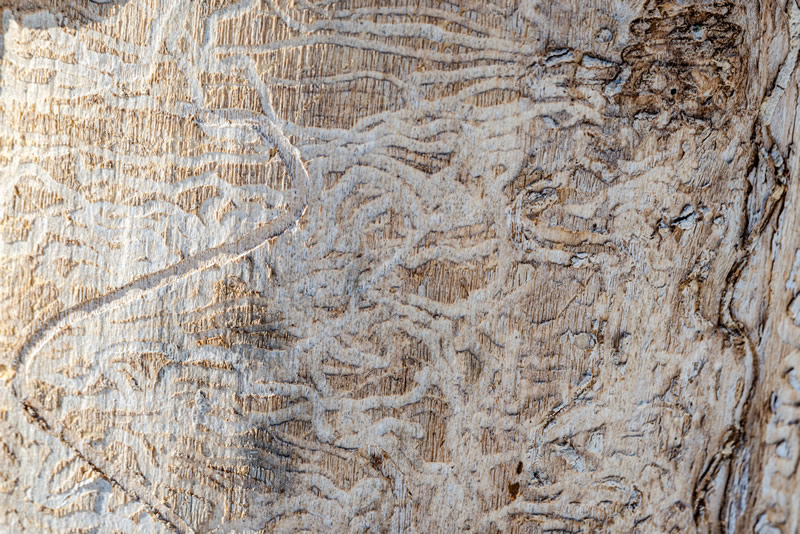 The Emerald Ash Borer (EAB) is a non-native beetle that is native to Asia. This insect kills all species of ash trees native to Minnesota (Green Ash, White Ash, and Black Ash). The larvae of the Emerald Ash Borer feed on the tissue of ash trees just beneath the bark and their destruction can interrupt the flow of water and nutrients to the tree from the roots.
What Can be Done for Your Ash Trees?
If the ash tree(s) on your property have died, they should be removed - dead ash trees can become brittle hazard trees that are more likely to lose branches or fall over in a storm and could damage buildings on your property. The International Society of Arboriculture (ISA) Certified Arborists and MN Certified Tree Inspectors with Pioneer Tree Service can help to identify any infected ash trees on your property.
Call 763-238-5254 To Schedule An Appointment
With over thirty 5 Star reviews on Google, Pioneer Tree Service is the trusted tree removal service throughout Anoka County. Call 763-238-5254 today to schedule an appointment.
Pioneer Tree Service took down three large trees that were not easy to get to and did a wonderful job. They were very professional, efficient and cleaned up the area when they were done. I would highly recommend them!



5 star review from Google
They were prompt, friendly, professional and worked quickly. We had 4 trees removed and a few more trimmed up... When we need any tree service work done again, we will definitely call them again!



5 star review from Google
Blog Categories: Ash Tree Removal, Anoka Tree Service, Emerald Ash Borer
Request Free Estimate
Do you have a question for Pioneer Tree Service? Would you like to request an estimate for our tree services? Please fill out the form below and someone will get back to you as soon as possible.