Ash Tree Removal & Disposal
Do you have dead or dying ash trees on your property? There are 1000s of ash trees in the Blaine - Ham Lake area around Hwy 65. Pioneer Tree Service is removing and safely disposing of dead and dying ash trees in this area, as a way to limit the spread of Emerald Ash Borer (EAB). The staff at Pioneer Tree Services includes Certified Arborists with the International Society of Arboriculture (ISA), MN Certified Tree Inspectors and MN Certified Pesticide Applicators, with experience in treating ash trees infected with EAB, and safely removing ash trees to prevent the spread of EAB.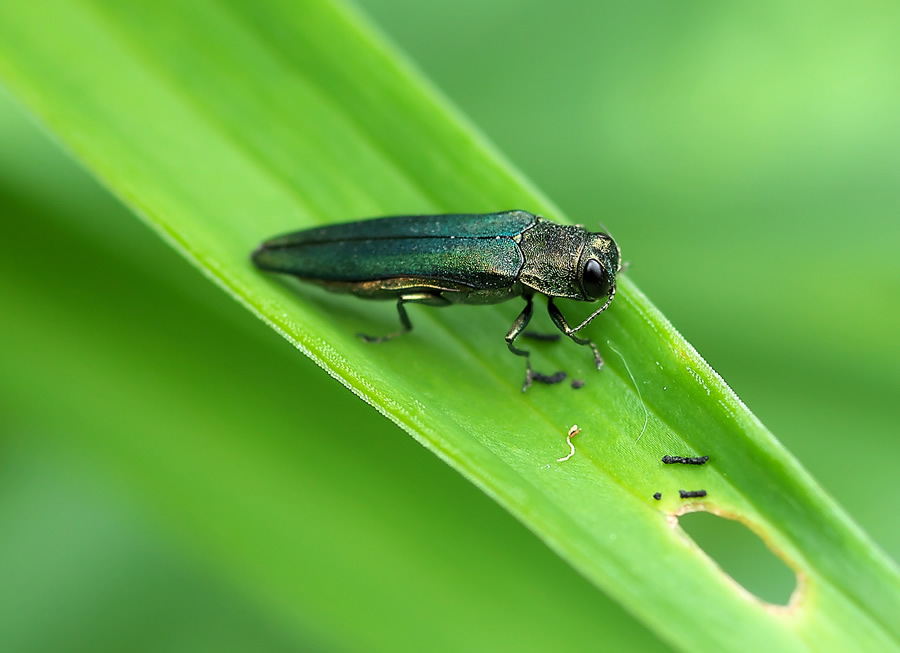 If you think you have an ash tree or ash trees infected with EAB, call Pioneer Tree Service at 763-238-5254 to setup a tree removal appointment.
Stop The Spread Of Emerald Ash Borer in Blaine and Ham Lake - Remove Dead Ash Trees
From the University of Minnesota Extension about the Emerald Ash Borer and ash trees in Minnesota:

There are nearly one billion ash trees in Minnesota, one of the largest concentrations of ash in the country.
Ash trees are abundant in Minnesota forests as well as in urban landscapes.
Research has found little to no resistance to EAB in our native ash trees in Minnesota.
Make sure to properly dispose of any trimmed ash branches or ash trees that are removed.
Call 763-238-5254 To Schedule An Appointment
Trust the Tree Removal Experts at Pioneer Tree Service
Other benefits of using Pioneer Tree to remove any dead or dying ash trees (or other trees) include:
Safety - we put safety first
30 Years of Experience - the Pioneer Tree crew works as a team
Efficiency - the best in team work plus the equipment to get it done
Attention to Customer - yard-friendly equipment; crew is professional yet neighborly
Local - thousands of happy customers throughout north metro and east central MN (See our customer reviews on Google)
Knowledgeable - Certified Arborists on staff to ensure your trees and healthy and thriving.
Pioneer Tree Service took down three large trees that were not easy to get to and did a wonderful job. They were very professional, efficient and cleaned up the area when they were done. I would highly recommend them!



5 star review from Google
They were prompt, friendly, professional and worked quickly. We had 4 trees removed and a few more trimmed up... When we need any tree service work done again, we will definitely call them again!



5 star review from Google
Blog Categories: Ash Tree Removal, Emerald Ash Borer
Request Free Estimate
Do you have a question for Pioneer Tree Service? Would you like to request an estimate for our tree services? Please fill out the form below and someone will get back to you as soon as possible.