Protect Your Elm Trees from Dutch Elm Disease
Has Dutch Elm Disease shown up in your neighborhood? Fall is a good time have the MN Certified Tree Inspectors at Pioneer Tree Service treat your healthy Elm trees and prevent Dutch Elm Disease from spreading in your yard or lot.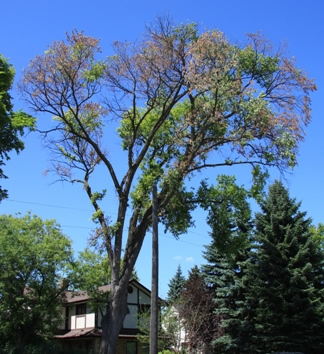 Common Questions About Dutch Elm Disease
1. What is Dutch Elm Disease? Dutch Elm Disease is caused by a fungus that can affect all elm trees. It is highly contagious between elm trees and can kill the trees.
2. What does Dutch Elm Disease look like in a tree? The most common symptom visible in an Elm tree is a sudden wilting or drooping of leaves, often on a single branch or limb (called 'flagging'). Flagging leaves quickly turn from grey?green to brown as the fungus blocks the trees water supply.
3. Can Dutch Elm Disease be prevented? Fungicide can be injected into elm trees as a preventative treatment. A certified arborist must supervise the fungicide injection procedure.
Elm Trees Can Be Proactively Treated to Help Prevent Dutch Elm Disease
Dutch Elm Disease must be treated proactively before the disease is present in the tree. Once a tree is infected with Dutch Elm Disease, it is almost always fatal to the Elm tree. Pioneer Tree Service can try to prevent the spread of Dutch Elm Disease through the removal of dead Elm trees now, and through preventative injections in healthy trees.
Do you have an Elm that died this year? Pioneer Tree Service specializes in dangerous and hazardous tree removals, with the experience and the right equipment to safely and efficiently remove the dead elm from your property (and to stop the spread of the disease to other healthy Elm trees). Pioneer Tree Service also leaves your lot or yard cleanup up nicely after the tree removal too!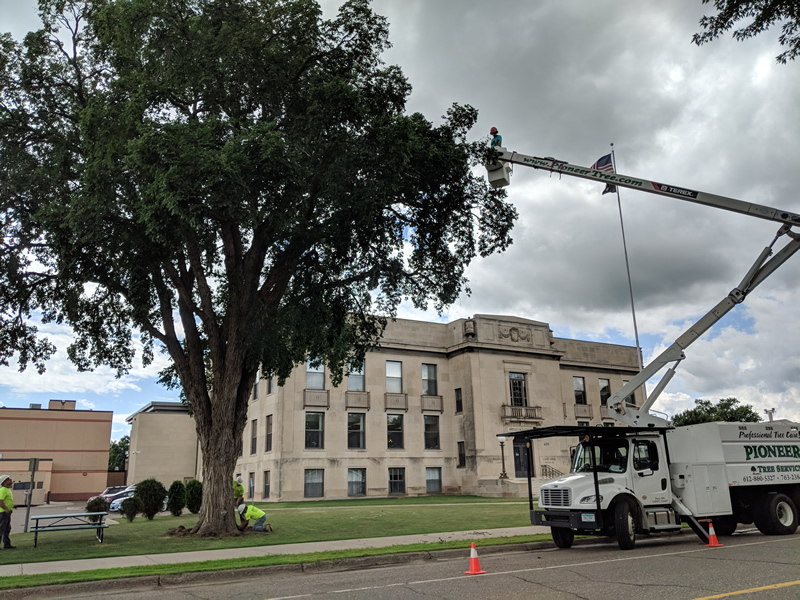 Blog Categories: Dutch Elm Disease, Tree Disease Treatment, Ham Lake, MN Tree Services
Request Free Estimate
Do you have a question for Pioneer Tree Service? Would you like to request an estimate for our tree services? Please fill out the form below and someone will get back to you as soon as possible.