Timming Oaks Now!
Winter is the Oak Trimming Season. With over 30 years of professional tree service experience, the professionals at Pioneer Tree Service will do an outstanding job pruning out dead, diseased, or otherwise nuisance branches and limbs.
Take advantage of our current season special -- $50 off any service of $500 or more, or $100 off any service of $1,000 or more.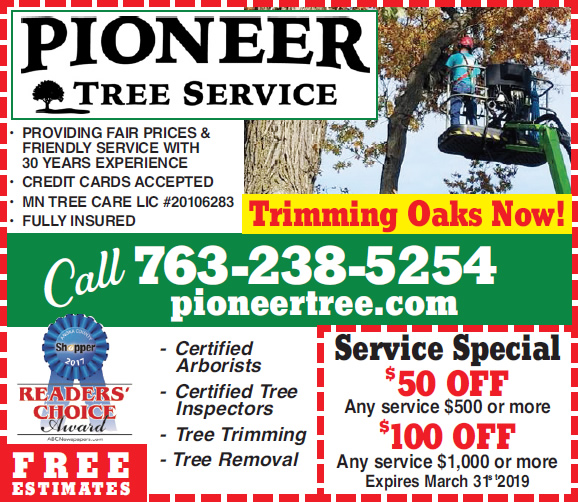 Pioneer Tree Service
Free Estimates
MN Tree Care License #20106283
Fully Insured
Certified Arborists and Certified Tree Inspectors
Call 763-238-5254 To Schedule An Appointment
Blog Categories: Oak Tree Care, Winter Tree Trimming, Milaca, MN Tree Services
Request Free Estimate
Do you have a question for Pioneer Tree Service? Would you like to request an estimate for our tree services? Please fill out the form below and someone will get back to you as soon as possible.