Ramsey, MN Tree Removal Services
Do you have a large tree or trees in your Ramsey, MN yard that need to be removed? Spring storms will be here soon, so do not wait to get these potential hazards removed. Pioneer Tree Service provides tree removal and tree trimming services to home owners and business owners in Ramsey, MN. Our crews are out in the Ramsey area this week, so if you see one of our trucks in your neighborhood, let us know if you need some tree removal or tree trimming done in your yard as well.
With over 30 years of experience serving customers in Ramsey, Pioneer Tree Service offers the following tree services: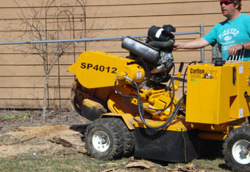 Tree Removal
Tree Pruning
Stump Removal / Stump Grinding
Disease Treatment and Prevention
Storm Cleanup
Call Pioneer Tree Service today at 763-238-5254 to schedule your tree service appointment. You can also request a tree service appointment by filling out the request form to the right.
Blog Categories: Ramsey, MN Tree Removal, Tree Removal
Request Free Estimate
Do you have a question for Pioneer Tree Service? Would you like to request an estimate for our tree services? Please fill out the form below and someone will get back to you as soon as possible.