Ash Tree Removal : Emerald Ash Borer
Pioneer Tree Service is removing a lot of ash trees this winter. To prevent the spread of Emerald Ash Borer (EAB), it is best to trim and remove ash trees in the winter while the beetle is dormant. The staff at Pioneer Tree Services includes Certified Arborists with the International Society of Arboriculture (ISA), MN Certified Tree Inspectors and MN Certified Pesticide Applicators, with experience in treating ash trees infected with EAB, and safely removing ash trees in the winter to prevent the spread of EAB.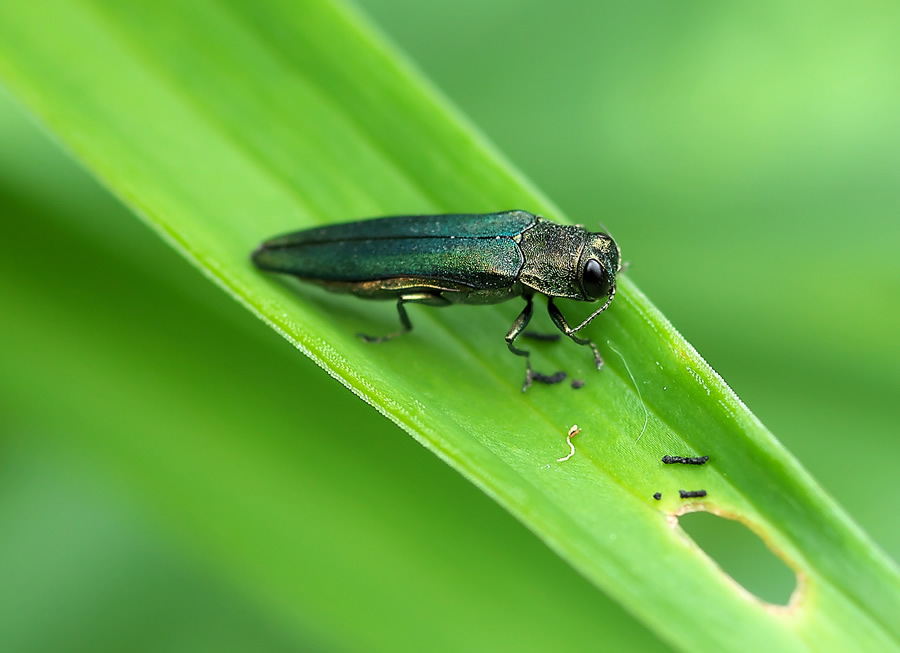 If you think you have an ash tree or ash trees infected with EAB, call Pioneer Tree Service at 763-238-5254 to setup a tree removal appointment.
Help Stop The Spread Of Emerald Ash Borer
From the University of Minnesota Extension about the Emerald Ash Borer and ash trees in Minnesota:

There are nearly one billion ash trees in Minnesota, one of the largest concentrations of ash in the country.
Ash trees are abundant in Minnesota forests as well as in urban landscapes.
Research has found little to no resistance to EAB in our native ash trees in Minnesota.
Call 763-238-5254 To Schedule An Appointment
Trust the Winter Tree Removal Experts at Pioneer Tree Service
Other benefits of using Pioneer Tree include:
Safety - we put safety first
30 Years of Experience - the Pioneer Tree crew works as a team
Efficiency - the best in team work plus the equipment to get it done
Attention to Customer - yard-friendly equipment; crew is professional yet neighborly
Local - thousands of happy customers throughout north metro and east central MN
I would recommend this tree removal service to everyone. I have never seen such ann organized, efficient team! From start to finish professional, organized teamwork from removal to cleanup, and reasonable fee. Very happy with job done!!



5 star review from Google
Blog Categories: Ash Tree Removal, Emerald Ash Borer, Tree Removal
Request Free Estimate
Do you have a question for Pioneer Tree Service? Would you like to request an estimate for our tree services? Please fill out the form below and someone will get back to you as soon as possible.