Firewood For Sale Princeton & Zimmerman : Delivered
Pioneer Tree Service has firewood for sale for homeowners in Princeton, Cambridge, Elk River, Big Lake, Isanti, Zimmerman, Milaca and surrounding area. Delivery available - minimum quantity for split firewood is 2 full cords, and log lengths are delivered in 5 full cords. This firewood is Red Oak and other mixed hardwoods. Call 763-238-5254 for pricing and to schedule a delivery.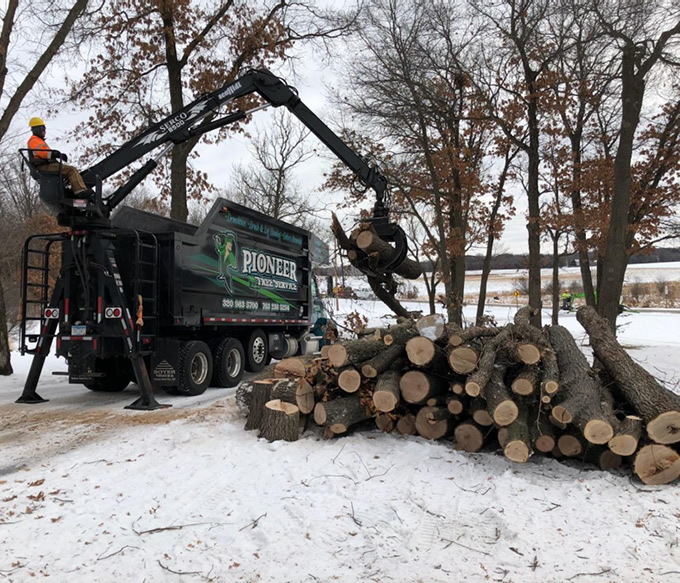 We are currently setting up our firewood delivery days for cities and area outlined above, so please call (763) 238-5254 to schedule your firewood delivery. Quantities are limited.
Full Cord Firewood Delivered
Log length (not split) firewood is an affordable way for homeowners to get firewood that they cut and split themselves for outdoor wood burning stoves. Minimum delivery amount of log length firewood is 5 full cords.
Winter Tree Removal
Just a reminder that winter is the best time to remove dead and dying ash trees, in order to prevent the spread of emerald ash borer (EAB). Winter is also the safest time to prune/trim elm and oak trees. Winter pruning will prevent the spread of diseases (tree diseases such as oak wilt, emerald ash borer and Dutch Elm Disease are dormant during the winter months), making it important to avoid pruning oak, elm and ash trees during the active growing months of April through June. Winter removal also limits the amount of damage to your yard/grass due to the ground being frozen.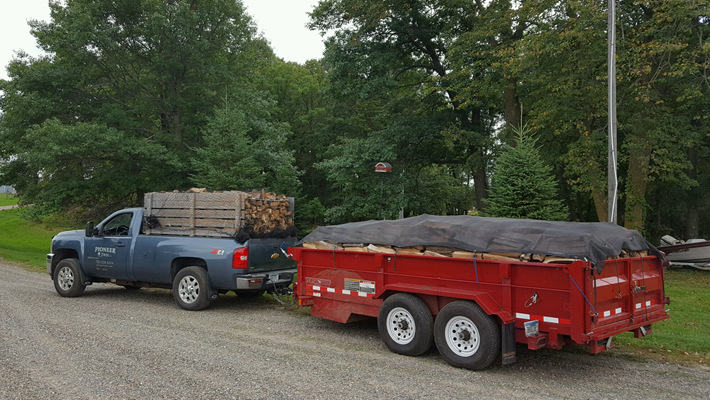 Blog Categories: Firewood, Firewood For Sale
Request Firewood Delivery
Do you have a question for Pioneer Tree Service? Would you like to request an estimate for our tree services? Please fill out the form below and someone will get back to you as soon as possible.